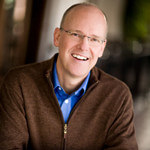 Fred Wilson is an expert in the process of helping people to buy and sell real estate property.
He knows from vast, firsthand experience what it takes to succeed in the day-to-day trenches of real estate sales. A licensed, practicing Realtor® in Southern California since 1990, he has been the agent of choice for more than a thousand clients, while averaging over 50 transactions a year for nearly 30 years.
Known as the AgentCoach™, Fred is dedicated to what he does and passionate about how he does it. Author of The Third Law of Success™ and creator of The ProductionModel™ Online Learning Course , he is the standard bearer for a new approach toward success in the real estate industry. Over the past 15 years he has trained thousands of real estate agents how to be their best. Unique in the business of real estate sales, Fred Wilson actually walks his talk… As a Palm Springs area industry leader with a long history of success, he is the Desert connection for out-of-area agents who refer their clients to him from up and down coastal California. As a sought-after coach who specializes in the subjects of opportunity, achievement, and sales production, he is followed by real estate professionals from across the country who look to him for the example of success. 
Learn More: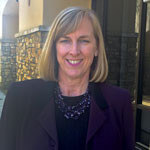 Wendy Mitre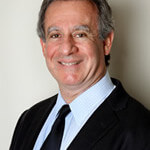 Irwin Golds graduated with a BA, magna cum laude, from UCLA in 1978 and attended the University of California Hastings law school, serving as associate Executive Editor of the Comm/Ent Law Journal and graduating with a JD in 1981, becoming a member of the California Bar the same year.
Immediately after law school, Irwin joined the law firm of Best, Best & Krieger ('BBK"), and became a partner of the firm, specializing in real estate financing and business transactions. An integral focus of Irwin's real estate practice was the acquisition, entitlement, development and disposition of major real estate projects, inclusive of golf courses, hotels and resorts, and residential and commercial subdivisions.
In 1988, Irwin left BBK and co-founded a construction and development company, obtained a California general contractors license, and the company constructed over 200 subdivision and custom residences, as well as several commercial projects, in the Coachella Valley.
In 1994, Irwin co-founded the law firm of Criste, Pippin & Golds ("CPG"), serving as the firm manager. At CPG, Irwin's practice again pertained to real estate finance and business transactions, with a fundamental emphasis on golf course and hotel resort projects, inclusive of several mixed use recreational/commercial master planned communities.
In the same year, 1994, Irwin co-founded and thereafter managed the real estate brokerage Fred Sands Desert Realty (including mortgage and escrow divisions), expanding the company to over one billion dollars in sales, with five offices and over 500 agents, and selling the company to Coldwell Banker in 2003, at which time he also retired from the practice of law.
Irwin then acted as an initial founder and Board member of Desert Commercial Bank and thereafter became a Board member of Palm Desert National Bank ("Bank"). In 2005, Irwin was asked by fellow Board members to assume management of the Bank's electronic banking division; this assignment culminated, after a major restructure of the division, with the successful sale of the division to US Bank in late 2008. In September, 2009 coinciding with a change in Bank management, Irwin was appointed, with regulatory approval, the interim President of the Bank, a position he held until March, 2010, relinquishing the position to a new, permanent President.
In 2013, Irwin joined and continues to serve on the Board of Bank of Southern California, a nationally chartered bank headquartered in San Diego.
Currently, Irwin serves as the CEO of Capitis Real Estate, a real estate brokerage, escrow and investment firm Irwin co-founded, focusing on real estate opportunities in the Inland Empire region of Southern California.
During his professional career, Irwin has served on several prominent charitable boards, including Shelter From the Storm, the YMCA, the Coachella Valley Education Foundation, and the Desert Community Foundation. Currently, Irwin serves on the Board and is the Treasurer of the UCLA Alumni Association.